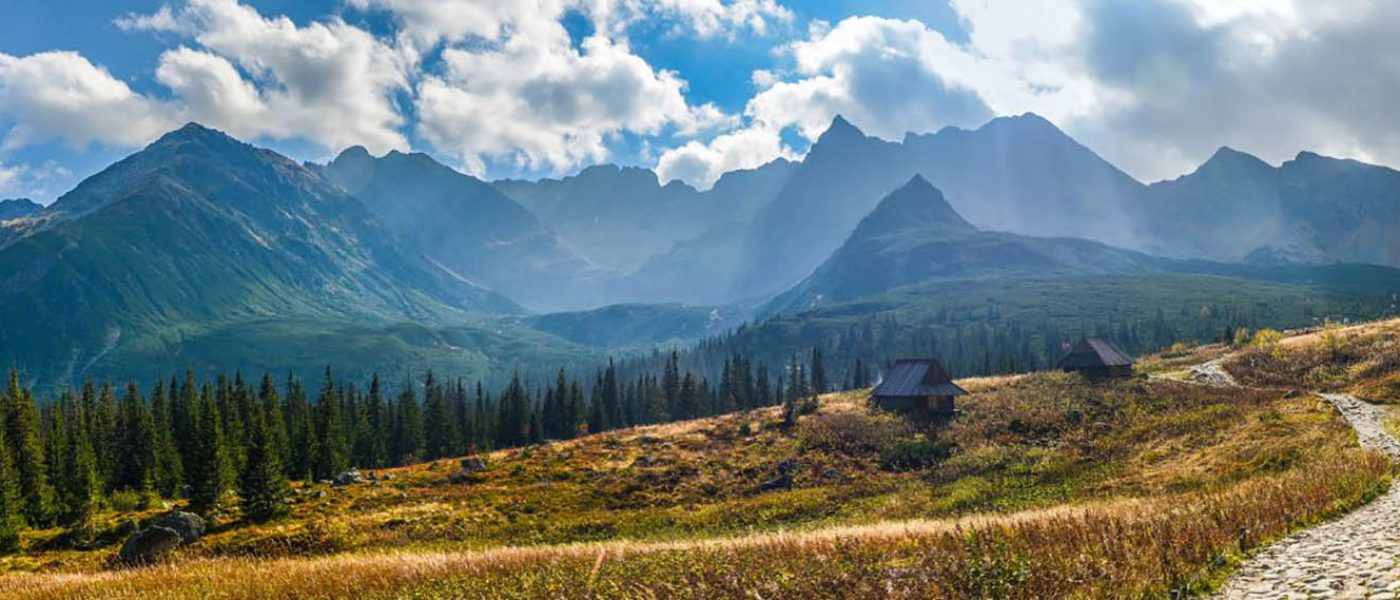 Destination Management Company
The Tatra Mountains are not high in comparison to the Alps or the Himalayas, but they are just as beautiful. They have their high and precipitous parts, but also quiet walking valleys or lower peaks that can be reached by cable car. In Tatra is located the highest peak of Polish mountains – Rysy (2499 m above sea level). An interesting fact is that climbing from the Polish side requires considerable effort and time, but the same summit from Slovakia is quite easily achievable. The inhabitants of the region nurture their culture, which is why you can still hear the dialect on the streets of Nowy Targ, Zakopane and of course, in the countryside. People here also wear traditional costumes on special occasions or just on Sunday. It should also be mentioned that the highlanders are very religious. Visiting this charming corner is an opportunity to admire the beautiful mountain landscapes, learn about the folklore, as well as try local delicacies – oscypek (a sort of cheese) or kwaśnica (a sour soup).
The main city of the region is Zakopane, also known as the winter capital of Poland. Over the city towers Giewont – a mountain peak in the shape of a sleeping man, associated with a local legend. Being in Zakopane, you must be on the Krupówki Street. It is a representative promenade with old historic houses and a church, modern restaurants as well as handicraft stalls.
A particularly popular peak is Gubałówka. It is caused, on the one hand, by the location near the city center, and on the other hand, by the possibility of accessing it by cable car. It offers a fantastic, panoramic view of the Tatra Mountains, Pieniny, Gorce, Beskid Żywiecki and Podhale.
Morskie Oko is an equally popular and easily accessible excursion point. An amazing lake surrounded on three sides by massive granite walls. A wide asphalt road leads to the shelter at Morskie Oko.
A trip to the Tatra Mountains can be an independent, relaxing trip or in combination with Krakow.
Day 1
Guided walk around Krakow – tour of the Main Square and its surroundings
Day 2
Tour of Wawel Hill and district called Kazimierz
Day 3
Guided tour of Zakopane, a funicular ride to Gubałówka
Day 4
Mountain trip with a licensed Tatra guide, for example to Morskie Oko, or one of the lovely valleys
Day 5
Walk to the ski jump in Zakopane, time for relax on Krupówki Street
Day 6
Second mountain trip with a licensed Tatra guide, for example to Morskie Oko, or one of the lovely valleys
Day 7
Stay in one of the complexes of mountain thermal pools